Output Messenger paves you a way to change the
Views of Window
Styles of Chat Views
Users list
Customizing Window View
You can change the view of your chat window through
Settings → Display Details → Display option
Right click on User list → View → Choose desired view.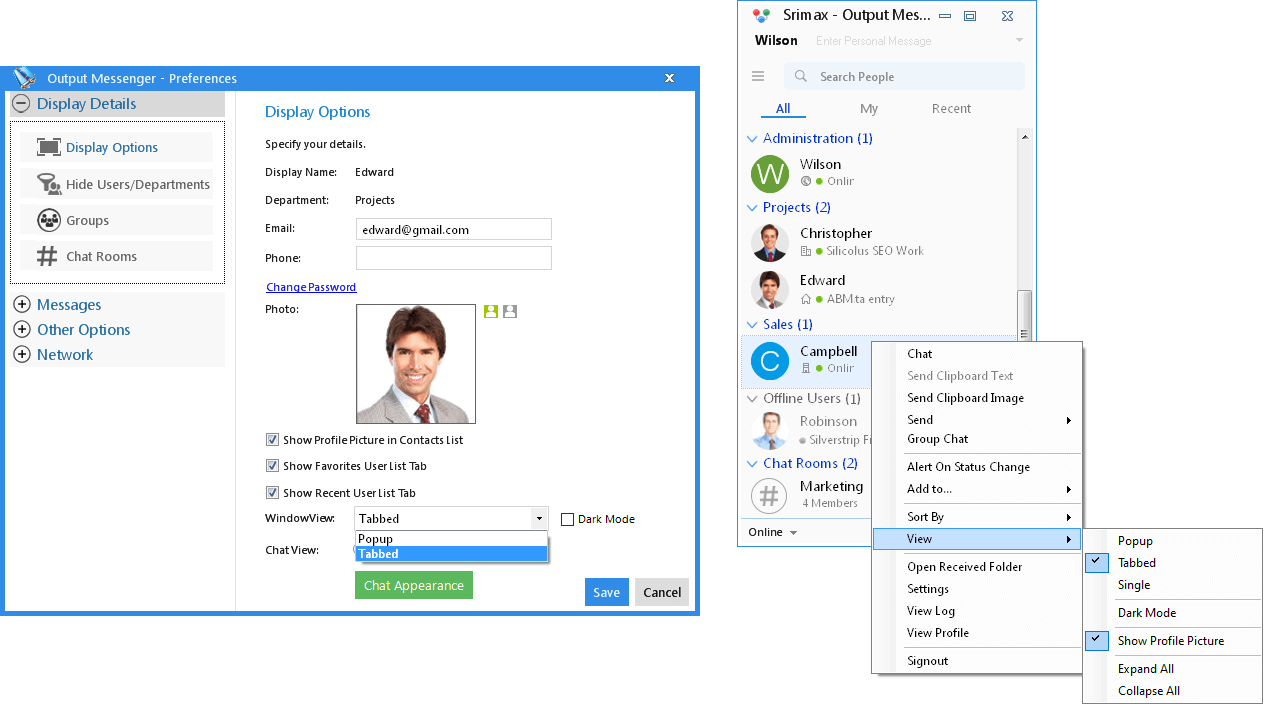 Pop-up View
Popup view will provide you a separate chat window for each chat.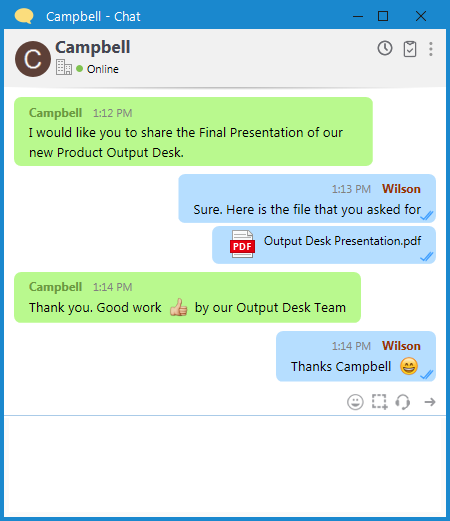 Tabbed View
In tabbed view, your chatting users will be displayed in tabs which is attached with our messenger screen. The whole chat area belongs to a particular user, you can switch to other users to chat with them.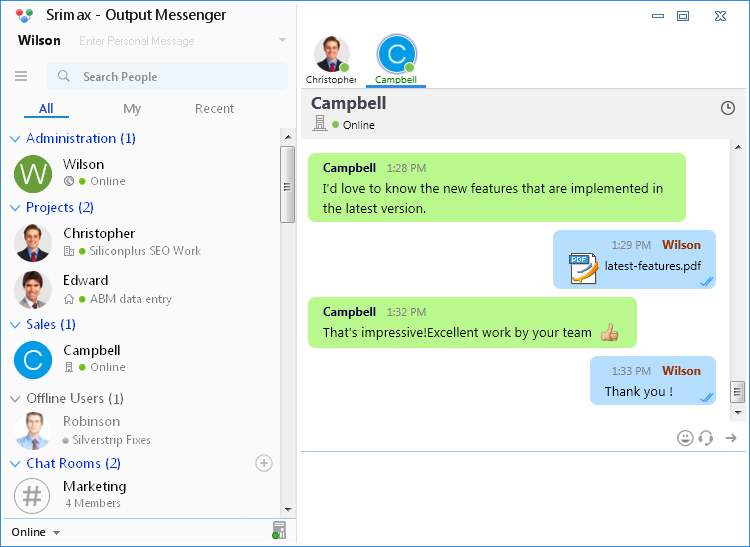 Customize Chat View
You can change the outlook of your chat messages in Settings → Display Details → Display option → Chat View.

User List View
You can list the user either by Name or by Group.
To sort the users, use Sort By option while right click on User list and choose either Name or Group.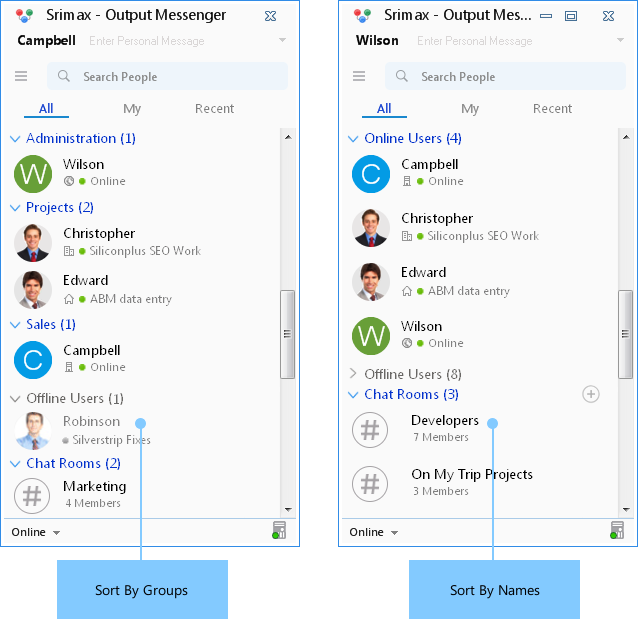 Show Profile Image
Right click on User listing page and select Show Profile Picture to display user profile images in user list.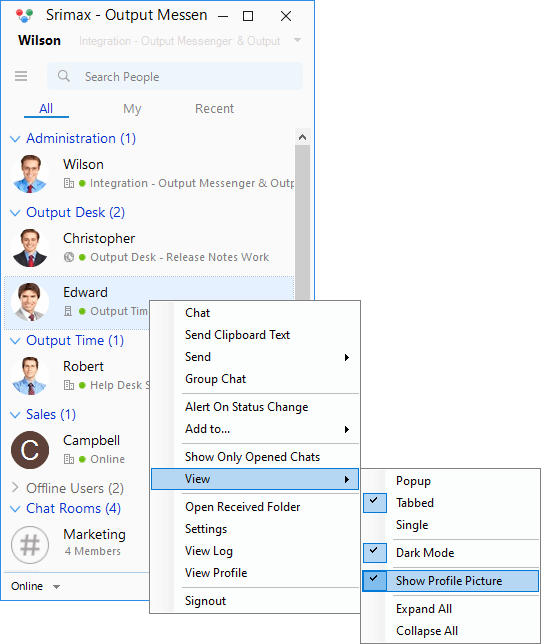 Offline Users View
You can list offline users under a separate Group as "Offline users".
To view the offline users under separate group,
Go to Settings → Other options → General.
Check "Show offline users in a separate group" and save.
If unchecked, offline user are mingled within online users.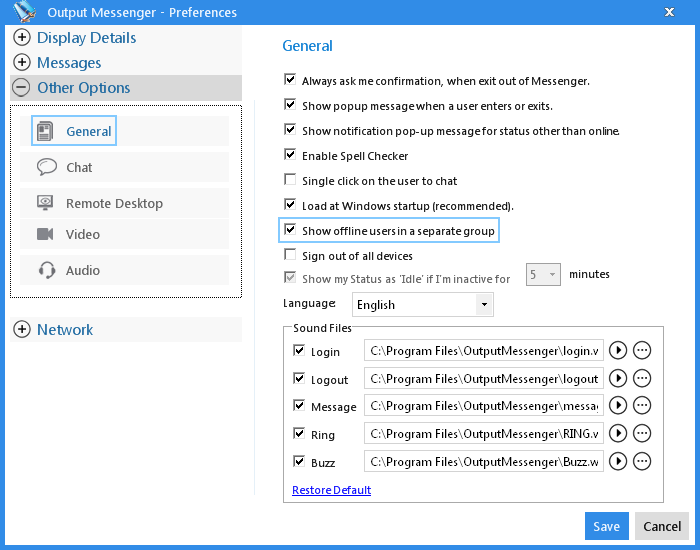 ---
RELATED TOPICS