Output Messenger enables the users to create groups in client which helps to quickly send a message / file / announcement / mail to a group of people, than picking one by one.
Creating Groups
In Settings >  Display options → Groups :
Click the Add icon to add the group name and / or members.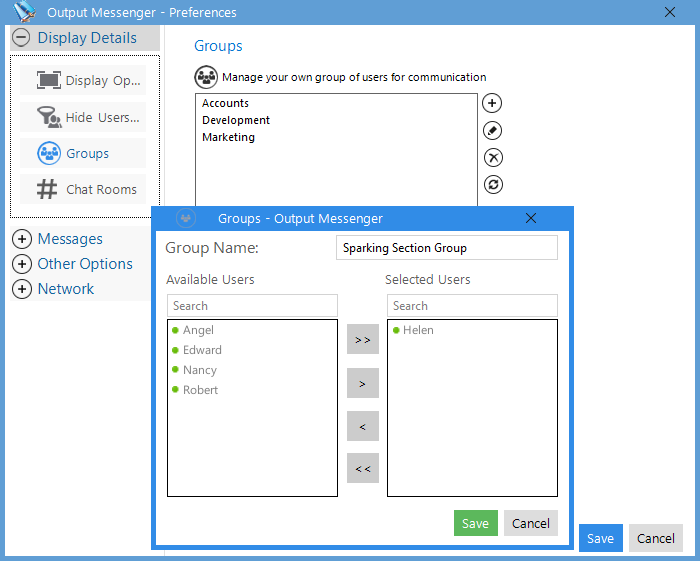 Enter the name of Group.
To add members : Select the users / groups on the left side and click  .
To remove existing users / groups, select from right side and click  .
Press the Save button on the pop-up to secure your details.
Now the Group has been created successfully, the group names are listed in the box.
Editing Groups
Press the Edit icon  to edit the details as you need in the appropriate places.
Once you furnish to edit, hit the Save button to secure your details.
Deleting Groups
Press the Delete icon to delete the group.
Usage of Groups
Three significant places, mainly used in groups:
Right click any user,  go chat group →  choose the group to whom this message needs to be sent out: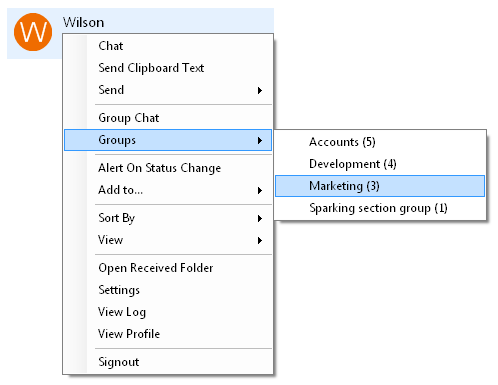 After choosing group name, the pop-up opens, it looks like normal Group chat window:
(!) For more details about Group Chat, please refer Group Chat
 For creating new announcement (Right click the Users > Send >Announcement), groups are listed in To address: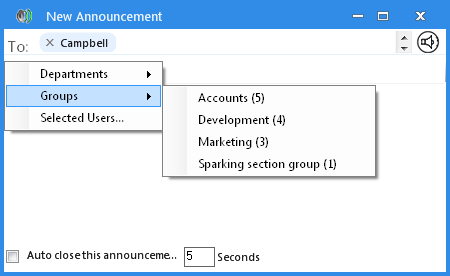 For creating the new mail (press the Mail icon on side bar menus), groups are listed in To and Cc addresses: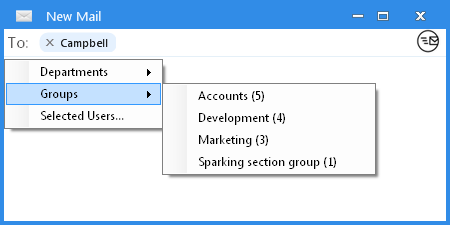 ---
RELATED TOPICS