File transfer intends to transfer the big or small files from sender to receiver.
Methods
There are two simple methods to exchange our files.
Using Send file icon.
Drag and Drop file(s).
1. Send file Icon
These are the ways to start the file transfer:
Right click the users in the user listing page, select Send >File.
By clicking on the   icon on the chat box.
A new window will open from where you can choose your source file(s).
Once you choose the source file(s), click on the Open button and then click Ok, as so :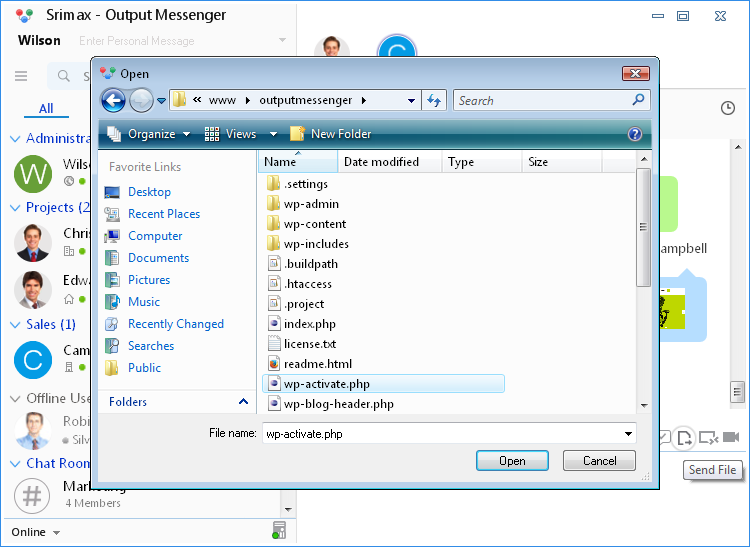 The selected files are send to your receiver successfully.
2. Drag and drop the files
This is the  another way for transferring file(s) is by dragging the file and dropping it in the chat box: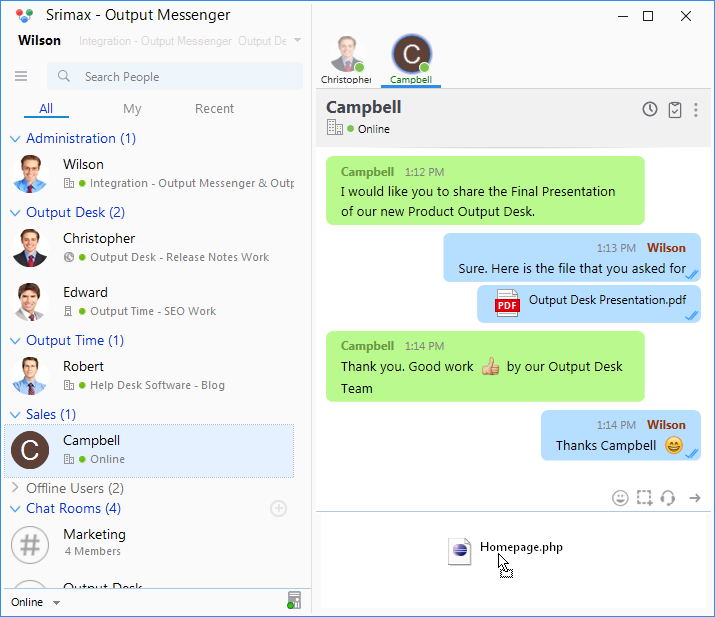 Even though, you can drop it on the user name in users list, as so: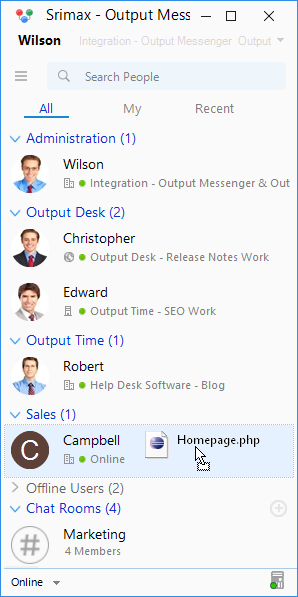 Merits
By using the above methods, you can able to transfer the files to the receiver.
In receiver, accept your files, he can access and view the files for three ways: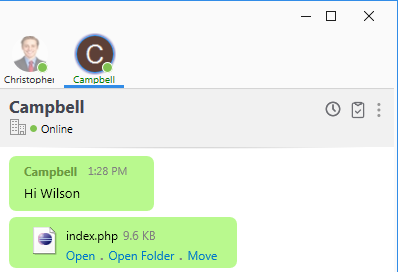 Open : Open the file at the same time.
Open Folder : The file is available in Open Received Folder, you can use it at any time.
Move : You can move the files at any location. Once the file is moved, you can't retrieve that file for later user, if you choose "Transfer directly between Clients" in Server Manager.
Download : If "Transfer through Server & Archive in Folder" is enabled, you can download the files from server, after moving the file to different destination.
Accessing the files
After transferring the files, it can access in two places.
Open Received Folder.
View Log.
1. Open Received Folder
Right click the users/group name in the user listing page, choose the Open Received Folder: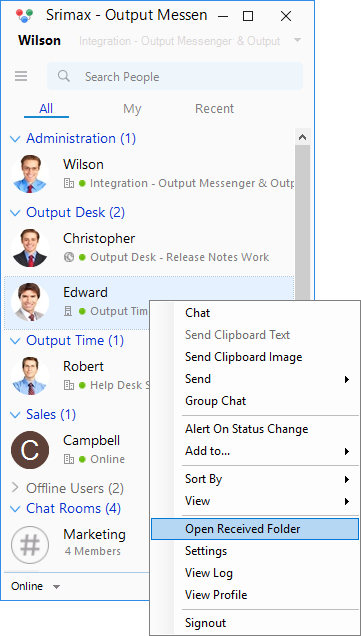 2. View Log
There are three paths to access your view logs history:
Right click the Group name > View Log on User listing page.
Right Click the Users > View log on User listing page.
Press the view log icon on the upper-right of the chat window.
The chat history log file is maintained in your computer showing the list of interactions you have made with other users.
The transferring files are available in log history too: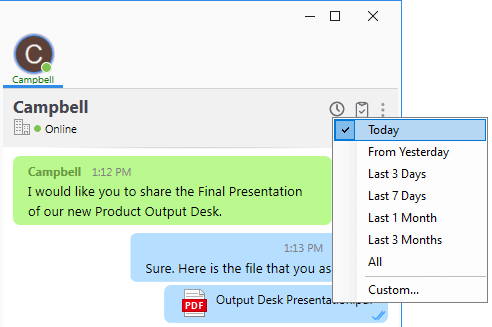 ---
RELATED TOPICS